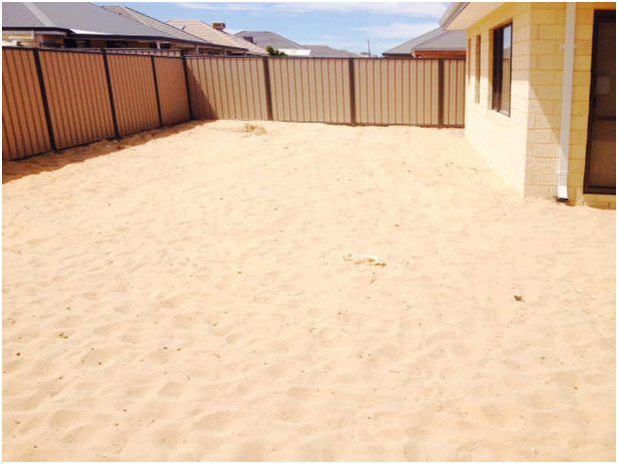 If you have a new Perth residential building block and are looking for affordable landscaping, we can design a number of different plans to incorporate into your space. If you are building for the first time or are an experienced new build owner, you will need to consider at very least some basics.
Landscaping can very quickly become expensive, so it may be beneficial to engage an affordable, professional landscaper that understands what you want to achieve. Most people want to incorporate a bit of their own character and expression into the yard in which they will use to unwind away from the world. We often say to our customers that landscaping is often something that is achieved over a period of time, and along the way you will add your own touches to make the place special to you.
Some things to consider are what you can do yourself vs what you can't. As people have different degrees of skill, capabilities and available time, only the individual will know the answer to this. It is wise to consider how much of it you need to leave up to an experienced trades person. This could potentially save you time and money in the long run.
New residential blocks are often left as a totally blank canvas. Pending on the agreement you have with your builder, you may decide that the standard landscaping options are not what you want, so you may opt to leave this out when building your home.
This is a very common choice people make. When you get to this stage, you will then consider the points we have made. Once you have decided what you need, we are happy to offer our expertise in helping you achieve your project. You will need to consider surfaces, be it lawn, paving, or concrete just to name a few. Also consider  fixed structures, such as walls, patios, garden beds and edges. You may also want to consider plants/trees and reticulation. It is best to understand what you want your finished project to look like and work towards this plan. The positioning of all your materials should be staged and designed to achieve a final result. Landscaping is often underestimated and poor planning will often result in time and money wasted.
Perth Trade Centre understands how important it is to plan well. We work with our customers to achieve this, and we also consider how much you might be able to do yourself. As an example, we may submit a plan that has been staged. The following is an example of a staged plan.
The first stage maybe excavation. Often this is something that will require heavy machinery. An expert for this purpose may be a logical choice.
Stage two may be the building of garden walls; this may also be something you may need an expert trade person for.
Stage three: the installation of reticulation. Pending on your level of skill, you might be able to tackle parts of the labour involved when installing reticulation. Perth Trade Centre can help you understand what would be required.
Stage four: the back filling of suitable soil for plants and also the planting. Once again, you may be able to do some of this yourself. The purchasing of plants and planting is something that customers do enjoy and will save money doing this as a DIY.
Stage five: preparations for paving and installation. You may or may not require the skills of a trades person. It is most likely that a trades person would be required for this stage.
Stage six: Installation of grass, including excavation and preparation of surfaces. You may need the required skills and machinery to this.
As you can see from this example it really isn't a one fit solution for everyone. Some people may look at this example and say I cannot do any of that, others may see areas within that example where they can see the opportunity to save money. We are happy to incorporate stages into our landscaping quote where the customer may want to provide labour and materials. These stages can also be drawn out over periods of time to help customers with budget and cash flow.
Perth Trade Centre understands that when people landscape in their new home they may want to save where they can. We are more than happy to work with you on this. We install in all areas of Perth where new builds are currently underway or completed.