Our artificial grass installations are not limited to your average suburban back yard. We have quickly become a specialist niche installer to some of Perth's most prominent commercial fit out companies and designers. Artificial grass has an advantage over living turf in applications where real turf would just not be suitable.
On this particular project the customer wanted to create a roof top space for their staff to relax, also doubling as a space they can use for corporate events and staff gatherings. We often see space on the roof as a dead space. In some instances, such as this, we can transform these spaces into a practical entertaining area, set within reach of the office but still separated from the stuffy internal office environment. This well known corporate company wanted a space to take clients away from the office to breathe the fresh air on the roof. This project certainly has a wow factor. Unfortunately the pictures do not depict that 360 degree feeling of open space that you get when on the roof.
Our artificial grass was chosen by the clients with the guidance of Perth Trade Centres suitably qualified technical designer as the best performing grass suited and designed to perform in this environment. The grass was directly installed onto the existing concrete roof surface. For this type of install we use a specially formulated solvent based adhesive designed to work with our range of Australian made synthetic turfs. Our adhesive adheres to concrete substrates and quickly cures to form a strong water-resistant bond. Only trained and experienced artificial grass installers should install this adhesive. Our Perth Trade Centre installers have had the required training and experience to achieve the best finish on projects such as this.
We are proud leaders in this niche commercial market, and we are backed by our Australian made products. We offer the very best synthetic turf technical advice and support to all our customers. Backed by Australian made artificial grass warranties, you can be assured we have invested well in our approach to being Perth's most reputable supplier of Australian made artificial grass. We have an experienced team on hand to answer any questions you may have regarding our products.
Rooftop Pictures
Our pictures show the before and after shots of one of our Perth commercial roof top installations.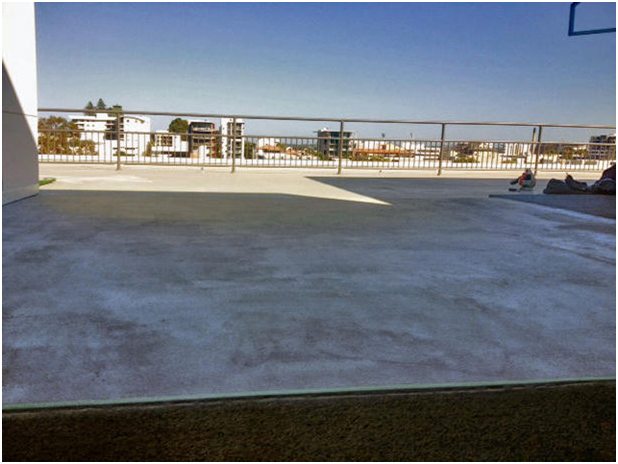 The area was meticulously cleaned and prepped before applying our specially formulated artificial turf adhesive.
On this job we installed a concrete ramp prior to installation, and the ramp was to accommodate the height of the pavers that were installed. We installed the artificial grass along the paving edge.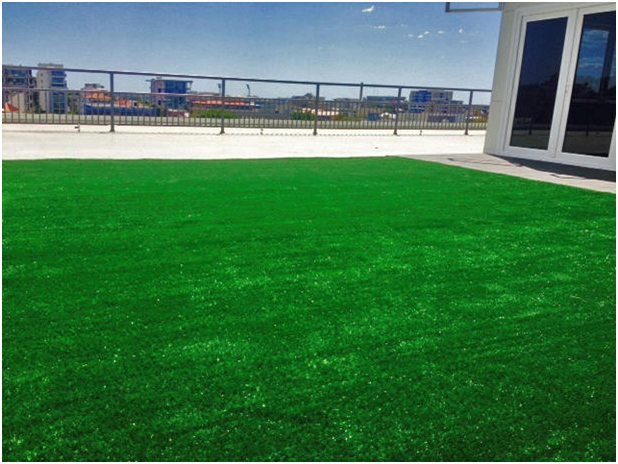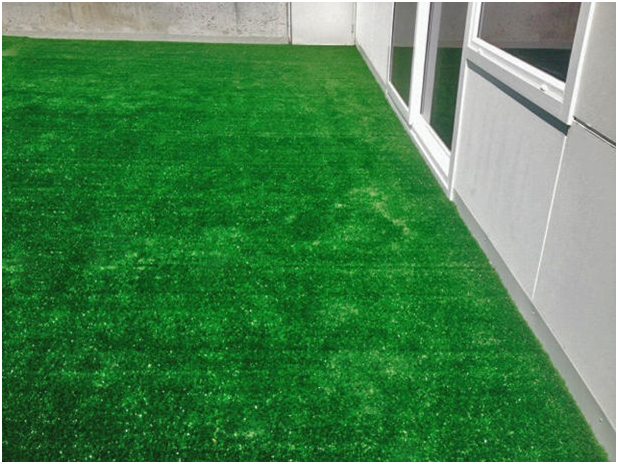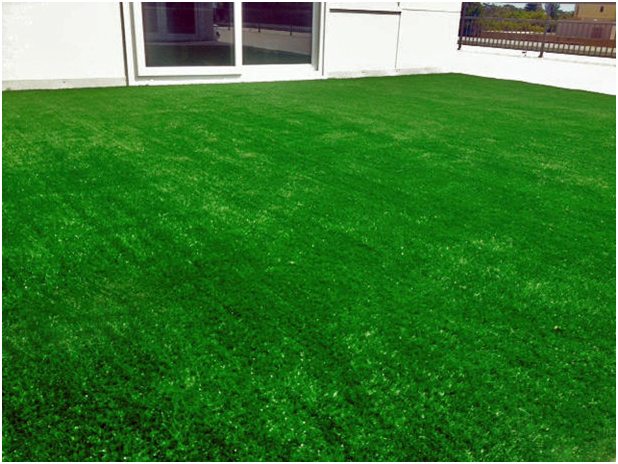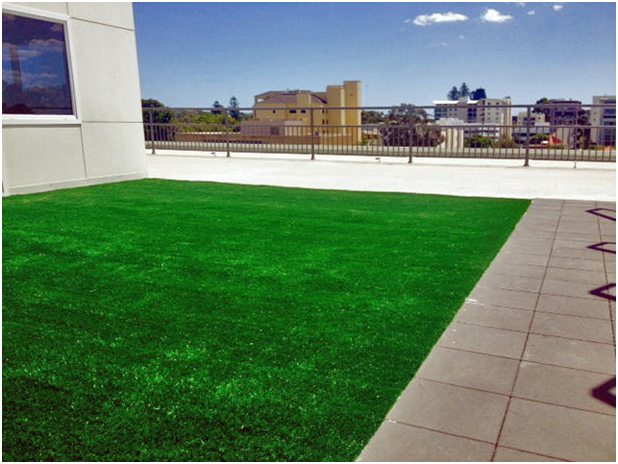 See our prices for artificial grass here.