Council Crossovers
The installation of a council crossover must meet all specifications of your council; each council may require something slightly different to the next. This is why you should work with a trade contractor that understands what is needed for your specific installation. We have installed council crossovers throughout Perth and the outer suburbs and know what councils require.
Check with your local council before choosing a surface for your verge area. Some councils require standard concrete be installed for your vehicle crossover. Others allow decorative concrete or paving. As well as different materials, your local council will determine allowable sizing, including the wings/ splays dimensions.  Most local councils require an application be made prior to the installation or removal of a crossover. Information can be found on your local council website, or contact us to guide you in the right direction.
Below are some pictures of a paved crossover being installed onto a council verge. We also install concrete and asphalt driveways, including poured limestone and exposed aggregate. This is a very basic step by step guide to what we do in easy to follow terminology.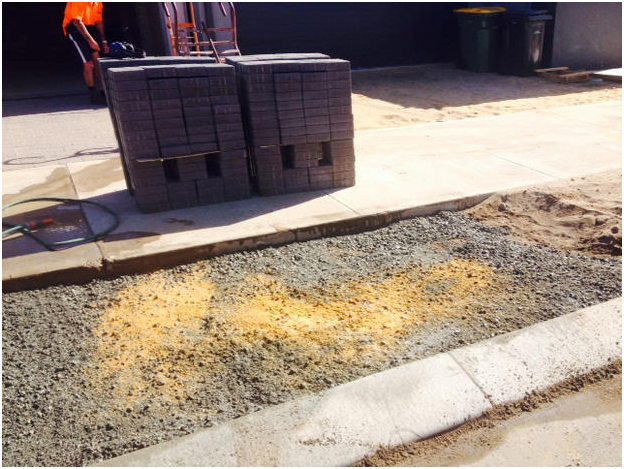 This picture shows the road base in place before compaction.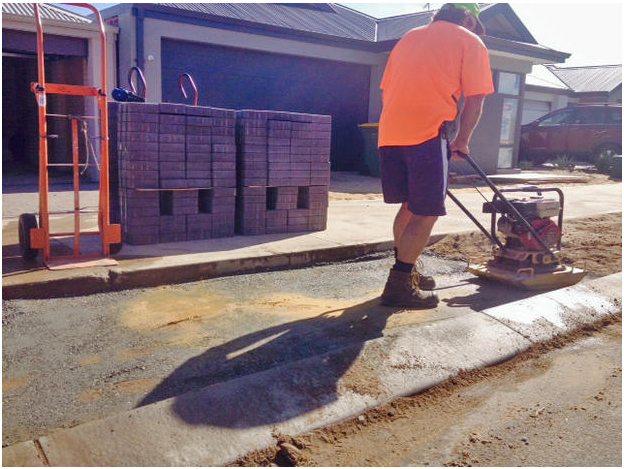 The road base is then compacted.
Yellow sand is then applied providing the base for the paving.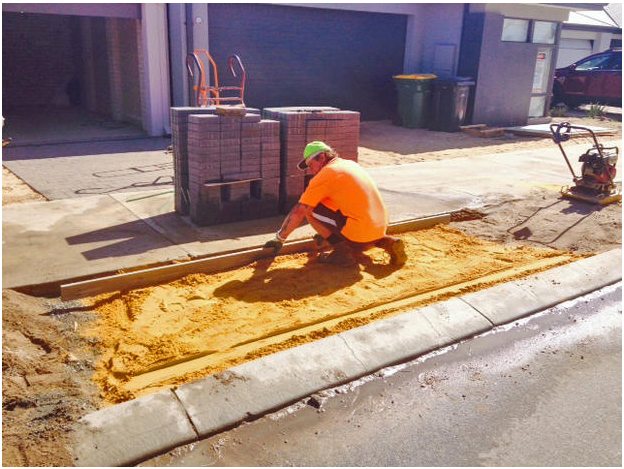 It is then screeded before pavers are placed, levelling with the appropriate fall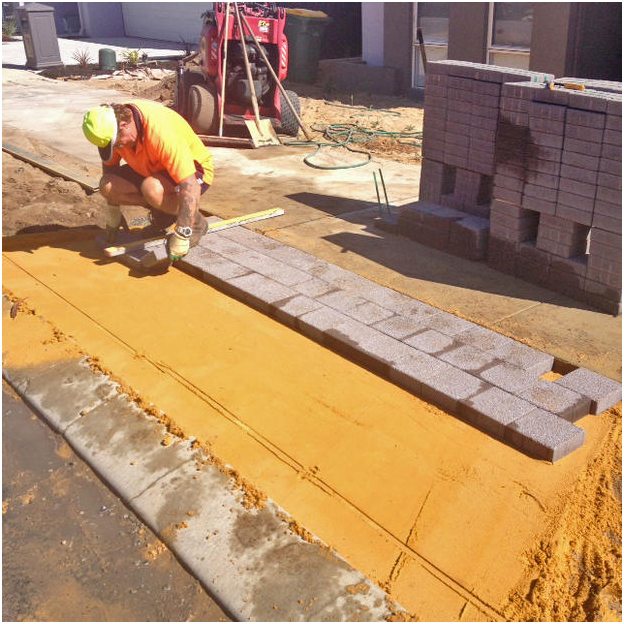 Pavers are placed.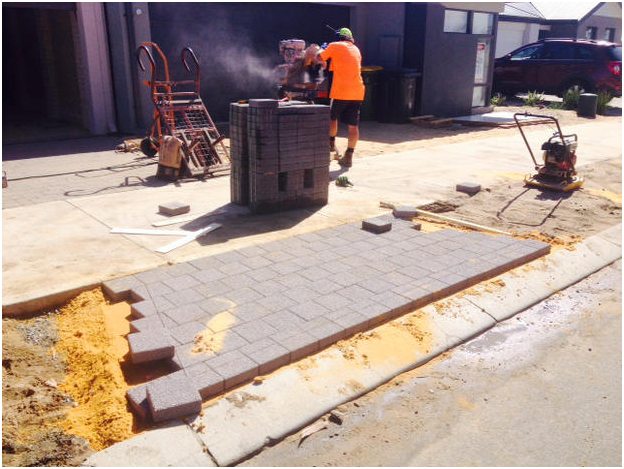 Pavers are cut to design.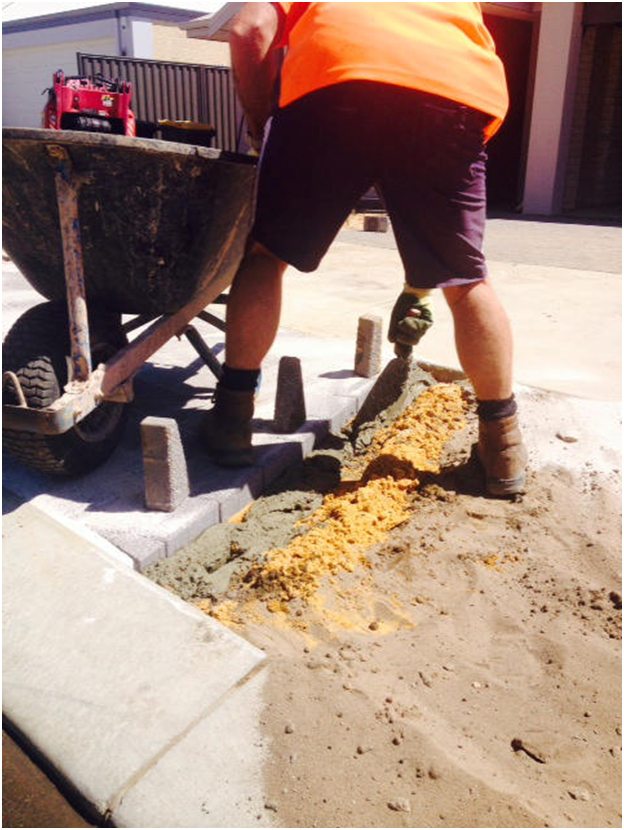 The edges are cemented, forming a reinforced finish.
White sand is placed across the top this helps with interlocking pavers, and the job is complete.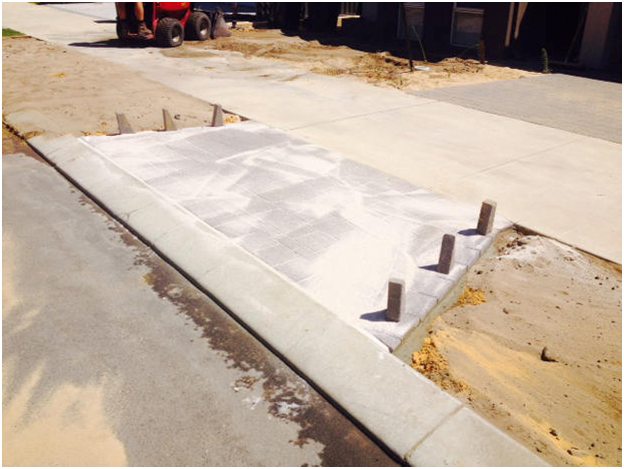 For more information on council crossovers, including diagrams and gallery pictures, see Council Crossovers from the drop down menu or click on the link below. You can also use the search bar to look for more pictures of council crossovers being installed in Perth.