We install exposed aggregate for driveways, pathways and areas.
Exposed aggregate can be poured in a range of colours to suit your home and landscape, and creates a modern, beautiful area. Exposed aggregate as paths, patios and driveways adds a clean yet textured element in your landscape. We also install standard and coloured concrete, liquid limestone, and paving.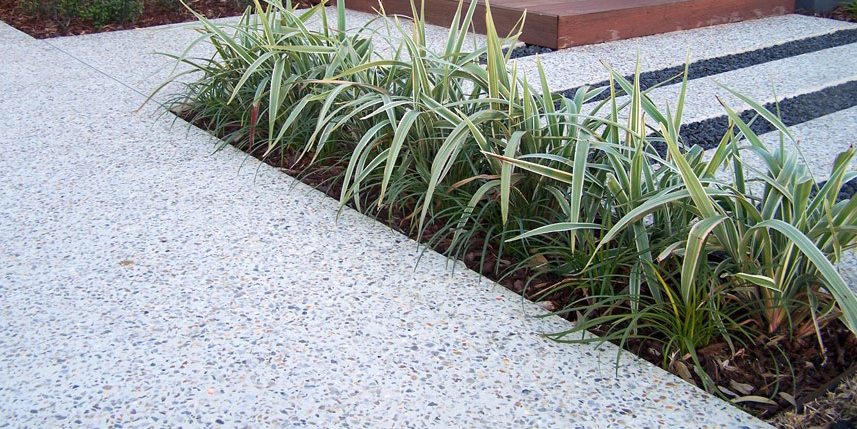 On this page:
See the colours available for exposed aggregate concrete
Read some of our most frequently asked questions related to exposed aggregate concrete
Find loads more information and pictures in our exposed aggregate related blogs
Exposed Aggregate Colours
Choose from a great range of exposed aggregate colours to personalise your space with beautiful natural stones.
*Availability of some colours may vary, and may be subject to change.