Residential council vehicle crossovers made easy
Perth Trade Centre will work to your individual council specifications and help you understand your obligations. We specialise in driveway crossovers for residential property owners and install paved, concrete, and asphalt crossovers to specification. We also provide repairs and demo of existing crossovers.
On this page:
See our terminology sketch, find a link to your local council for local regulations on installing a crossover, and read what information to send us for a quote on your crossover installation.
Read some of our most frequently asked questions related to council vehicle crossovers.
Find loads more information and pictures in our crossover related blogs.
Crossover Installation: a guide
See our tabs to guide you through the process, from understanding your crossover, to reading what your local council requires, to what information we need from you for your crossover quote.
Understanding your crossover
See our terminology diagram to help you better understand what terms to use for your council crossover.
Council crossovers come in many different configurations. You may have a footpath that butts up against the kerb, one that sits further back, or no footpath at all. Below is just one example of what configuration your crossover may present for a general description.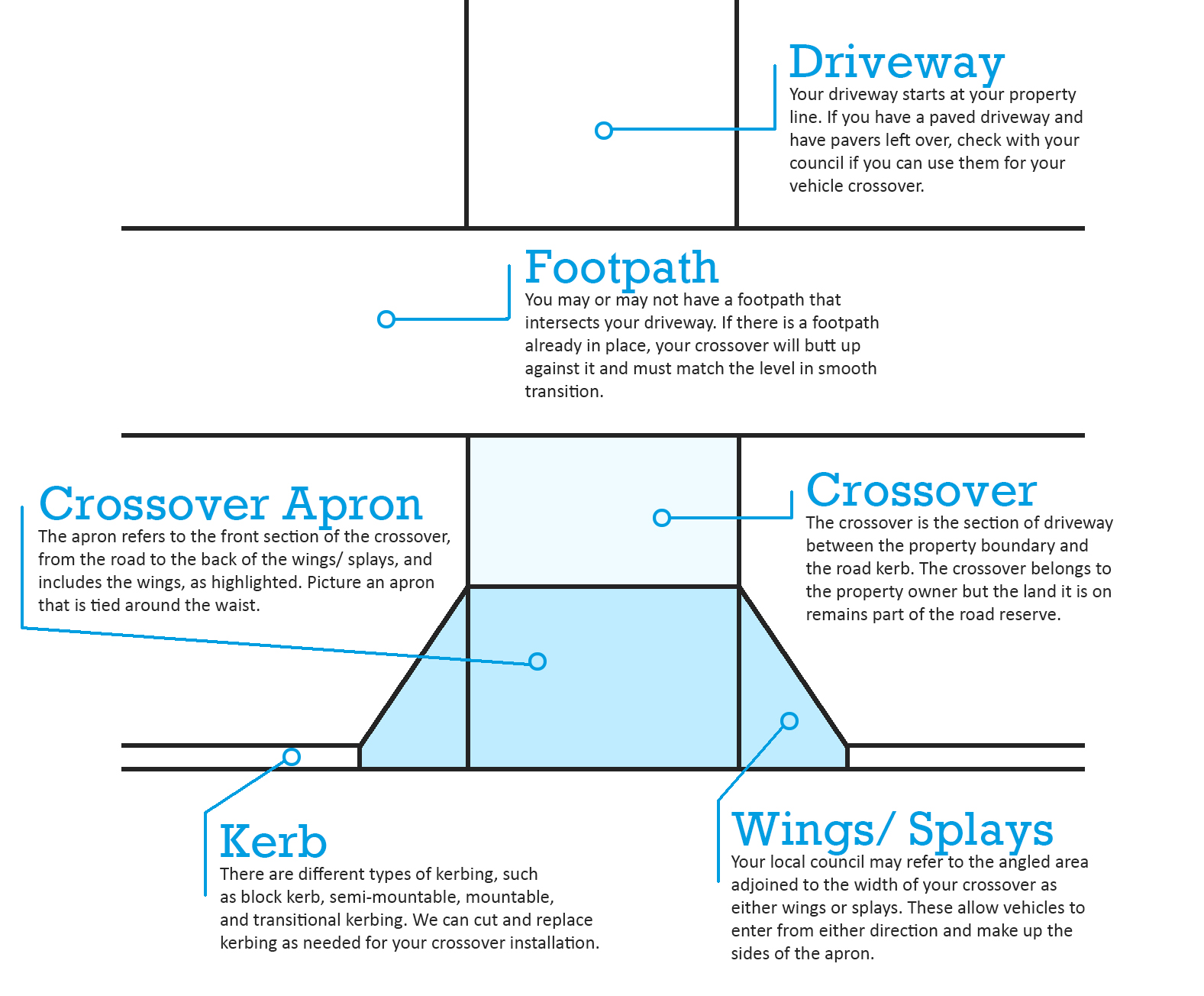 As different councils have different subsidies and requirements, we have made a link available from our website to your local council. Councils are in alphabetical order from top to bottom.
Contacting your council is the first step in the process. Find out what size crossover you are allowed to install, what materials you are allowed to use, and the application process for approval to install a vehicle crossover.