We install a huge range of patios and carports.
Patios are a common feature in West Australian landscapes due to our hot summers. Find out what options you have for your patio installation. See our information on patios and carports, including Colorbond colour options, local council links, and a glossary of patio relevant terms. Read our frequently asked patio questions. We can also finish off your area with a range of surfaces, such as brick paving, liquid limestone, and exposed aggregate.
On this page:
Not sure where to begin? Our handy tabs offer information on patio choices including Colorbond roof sheeting colour options, different patio styles, and a glossary of patio relevant terms. Choose a tab for different options.
Check your local council website for information on your obligations and approvals. Click the council links tab for more.
Read some of our most frequently asked questions for patios and carports.
Find loads more information and photos in our blogs related to patios and carports.
Find all the patio terms you need to help you understand your patio.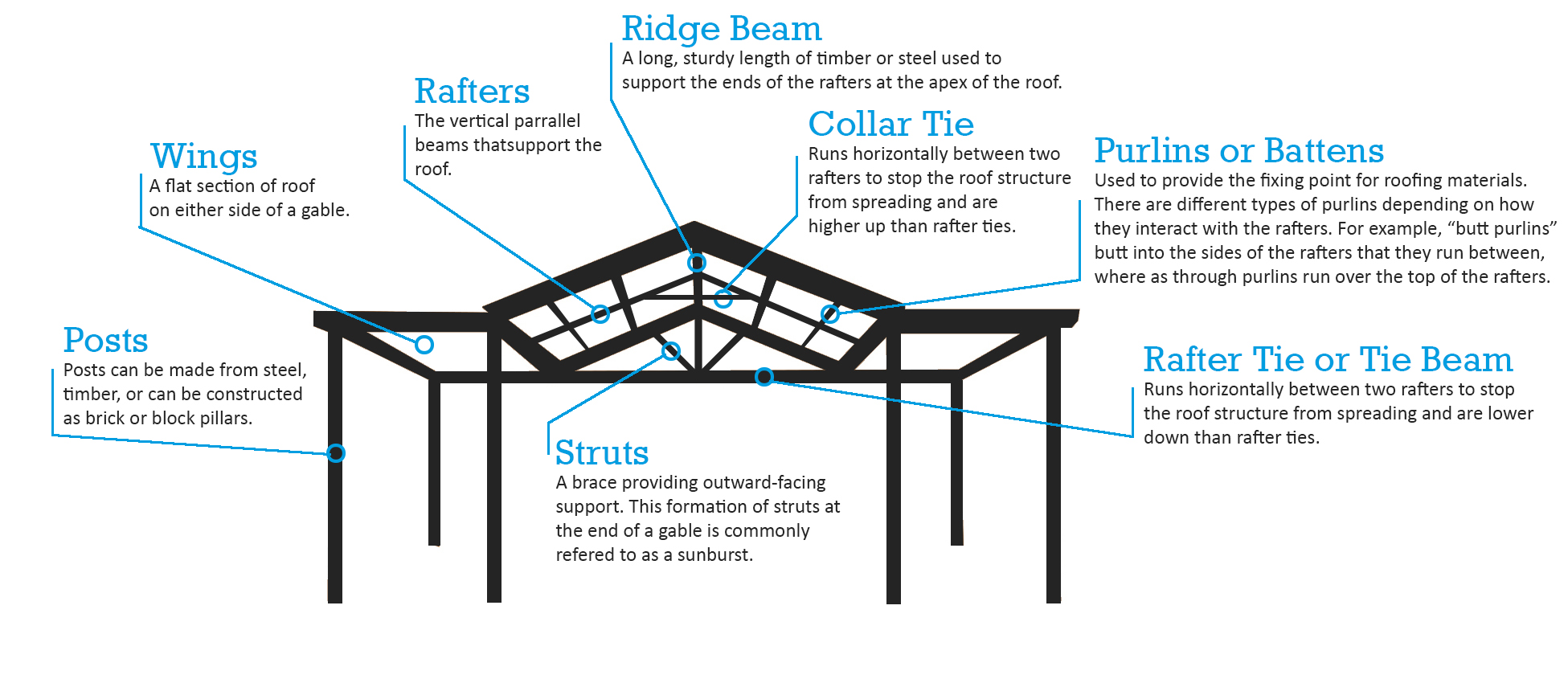 Colorbond roofing colour range
Choose your Colorbond patio roof to match your home. With a great range of modern and classic colours, there is bound to be a Colorbond roof colour for you.
You can also choose matching or contrasting Colorbond framework for your patio or carport.
Patio roofs
Patios can be built in many shapes, sizes, heights, and from different materials. Knowing how to reference the different sides of a patio roof and how they interact with each other will help you communicate what you want in a patio or carport.
Below are some common patio styles and a brief description to help you get started.
Gable patio

Gable patios are a very popular choice in patio styles. A gable patio creates a sense of height and offers good air flow. Gable patios can be built with an insulated ceiling to lower temperatures underneath for added comfort. Patios can be built incorporating more than one pitch style. See further below for patios that have incorporated a gable patio into their design.

Flat or Skillion Patio

A flat roofed patio is cheaper and easier to install, as it requires fewer components. Flat patios look flat but offer a minimal slope to allow for water runoff. Skillion patios offer a larger degree of slope, while maintaining the benefits of being cost effective.

Dome Patio

A dome patio requires custom curved rafters to acquire their unique domed shape. The curved shape adds strength and offers a stylish touch to your outdoor space.

Gable patio with wings

A flat section of roof on either side of a gable is called a wing. Wings can be used to extend an existing gable patio at a cost effective price. A gable patio with wings can also offer a stylish alternative, drawing attention to the centre of your area with the added height of the gable, and create a more cosy space under the wings.

Gable Patio with hip end

A hip end is a popular way to finish off a gable patio. There are many variations on hip ends. You can close in the end of a gable patio with a gazebo hip end that has several sides. This diagram shows a decorative hip end that finishes at a collar tie rather than the apex.
Local Council Links
Different towns, shires and cities have different rules about obtaining building permits, restrictions and regulations on building and planning for residential properties.
To see what local government areas' rules on building and planning are, find your area listed alphabetically, and click to be taken to building and planning on the appropriate website.
FAQs
Find out answers to some of our most frequently asked questions for patios.
Our Blog Posts
You can find loads of extra information and pictures for patios and carports from our related blog posts. See some of our posts below for trade insight on patios.
Whether looking out at a blank canvas, or working with what your yard already is, it can be daunting figuring out where to spend money, what to put in, and in which order to do [...]